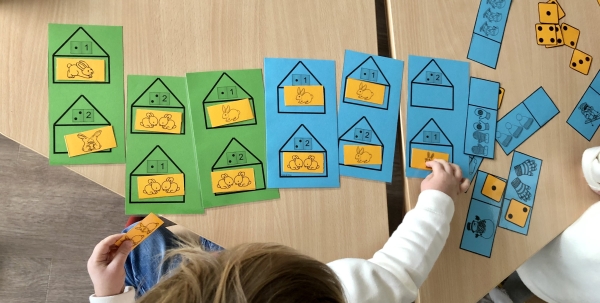 A bilingual and individualised education for 3-5-year olds in the heart of Paris
School at Les Petits Crayons is taught in English 50% of the time and in French 50% of the time for preschoolers in Paris 15th.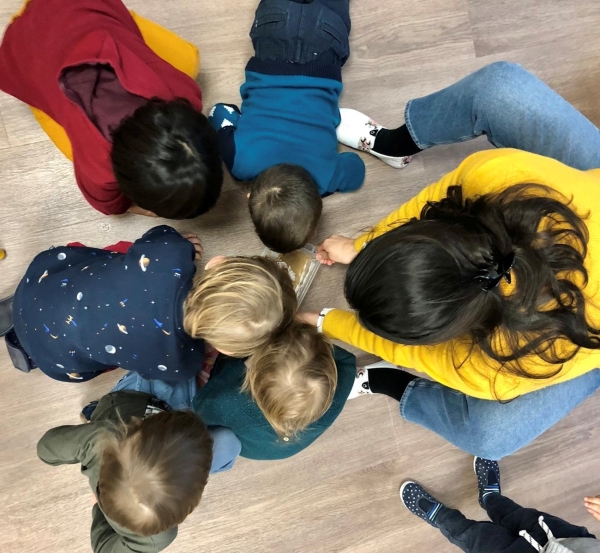 The joy of learning and growing up 50/50 in English and French
Les Petits Crayons - Bilingual Preschool offers a programme that is aligned with the standards of the French Education Nationale and ensures children's progressive acquisition of the required capabilities. Our curriculum is taught both in English (50% of the time) and in French (50% of the time). Children learn the necessary academic, cultural, and social skills to ensure their future academic and personal success and help them become responsible citizens.
We offer, throughout the day, a variety of activities in both languages inspired by active pedagogies including Maria Montessori's.Our team is dedicated to providing a joyful, welcoming atmosphere that respects each child's pace of learning so as to confidently guide them towards independence.
We encourage children to exercise on a daily basis both inside the school and outside in the Clos Feuquières nearby park in the 15th arrondissement of Paris, to nurture their interest in sports and movement. We also encourage the development of each child's creativity and observation of the world through the rhythm of nature.
A day at Les Petits Crayons - Bilingual Preschool
8 - 9 am

Arrival & free play

Children are welcomed by the teachers. The students choose an activity and get ready to start their day.

9 - 9:30 am

Circle time

Groups get together to greet each other and prepare for the morning activity with warm-up exercises, songs or free expression.

9:30 - 11 am

Morning EN/FR activity

Teachers lead children individually and as a group through a progressive curriculum following various themes.

11 - 11:45 am

Outdoor break and physical activity

Depending on their energy and on the weather, children go play in the park or enjoy the indoor gym.

11:45 am - 1 pm

Lunch

Children get together for lunch. This is an opportunity to discuss the nutritional qualitites of the food they are eating and taste new flavors. After lunch, children help clear up the table.

1 - 1:30 pm

Reading and relaxation

A moment for the children to find a calmer energy by listening to a story or practicing relaxation with the group.

1:30 - 3 pm

Nap / quiet time

While those who need it take a nap, others may choose an individual activity (Montessori activities, drawing, reading, etc.)

3 - 4 pm

Afternoon EN/FR activity

Teachers progress through the curriculum and keep on exploring the morning theme.