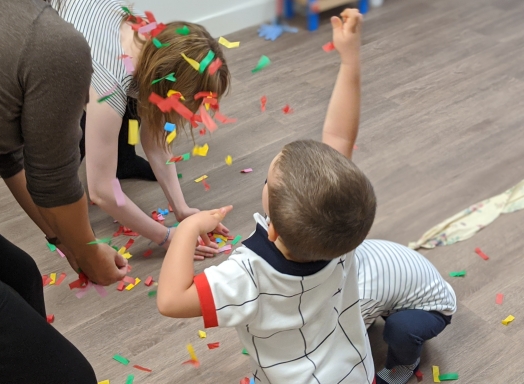 February Holiday Camps
Come and discover or rediscover the bilingual holiday camps at Les Petits Crayons - Bilingual Preschool. Open to all 2- to 6-year-olds from February 15 to 19 and 22 to 26.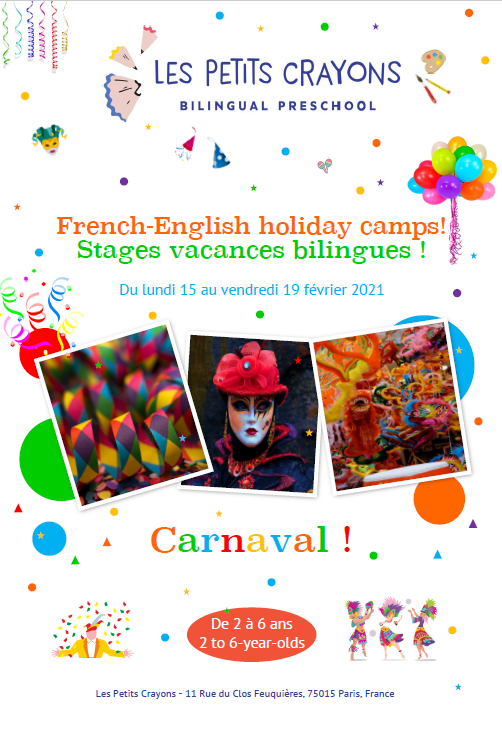 The team of Les Petits Crayons has planned two whole weeks of fun and colourful activities in English and in French!
Week 1 : Monday 15 to Friday 19 February 2021 - Carnival !
Week 2 : Monday 22 to Friday 26 February 2021 - DISCO
Infos :
From 8.00 am to 6.30 pm
Lunch can be provided in option
At Les Petits Crayons - Bilingual Preschool, 11 rue du Clos Feuquières, Paris 15ème arrondissement
registration via our online form, by e-mail to contact@lespetitscrayons.com or by phone at 01 56 58 12 84