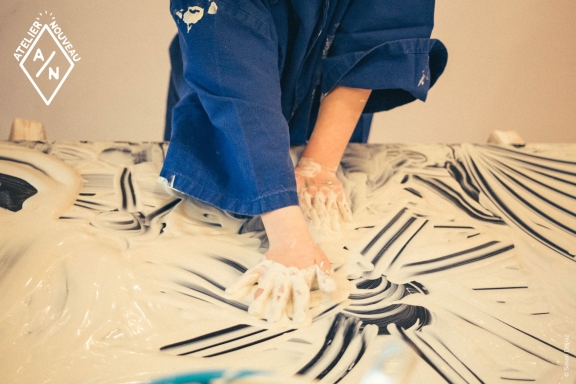 Clay Modeling with Atelier Nouveau
"Creativity is like a child who needs food to grow and whose hunger we usually take no heed of"
- Daniel de Montmollin -
Clay with your little one /// Baby Art Workshop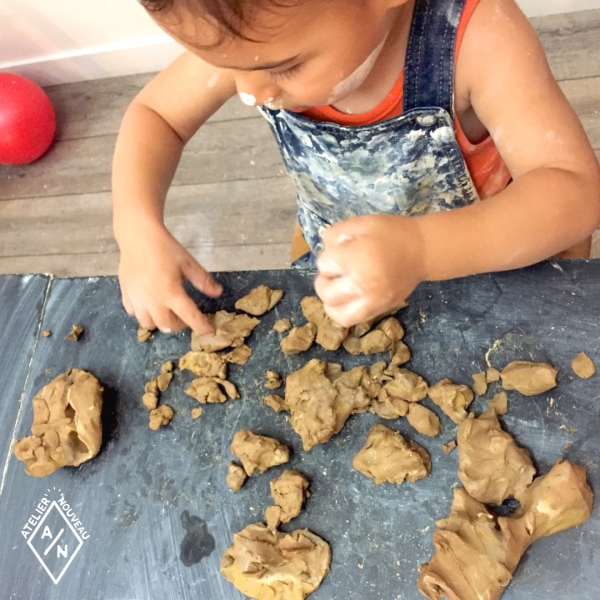 What is it?
Workshops for little ones and their parents to explore sensations and possibilities with their hands.
A shared sensory and creative moment between parents and children to feel, taste, observe, experiment and be surprised together.
Five themed workshops (hands/shapes/link/sharing/rhythm) to discover clay in all its forms and express creativity as a duo.
Workshops in groups to start from "me" and reach "us" through play (5 sessions to end the 5th session with a collective creation).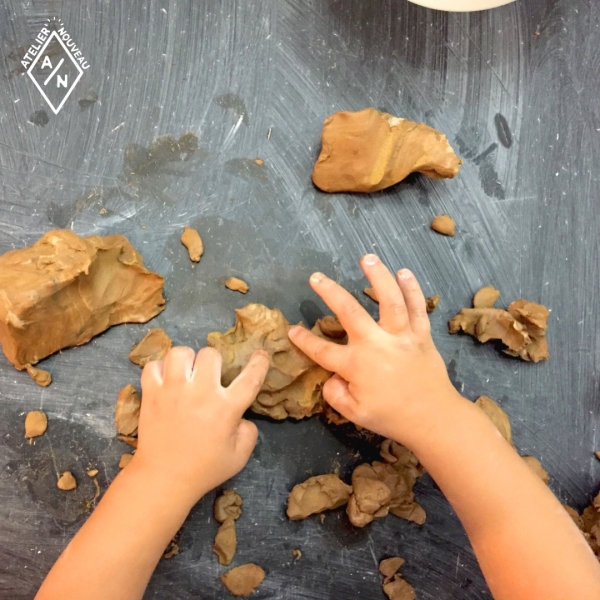 Which material ?
Books, music, solid clay, barbotine, and other surprises!
Who?
Little ones from 18 months to 3 years old with 1 parent (parents can alternate)
(5 duos maximum per session- class will be open with 3 duos minimum)
When ?
Monthly workshop // Sunday morning from 10 am to 10:45 am
2020-2021 schoolyear workshop schedule: 08/11 - 06/12 - 10/01
How much ?
1workshop: 40€
4 workshops bundle: 170€
You can contact Atelier Nouveau through laure@ateliernouveau.co
Free Artistic Expression and Exploration /// Workshops for adults
What is it?
Workshops to relax and free our known or unknown creativity.
Laure guides each participant to release everyday hardships, to slowly get ones body and mind in harmony. Through clay in all its forms (barbotine, smooth clay, irregular clay, etc.), to explore, dare and reactivate ones senses.
Like a suspended time, we live a creative experience and leave our daily demands and we discover some new abilities.
Which material?
Tools, artistic materials are used for this workshop.
Clay, barbotine or solid form, is the key material.
Who?
All adults. Workshops capacity limited to 6 participants. Class will be open with 3 participants minimum.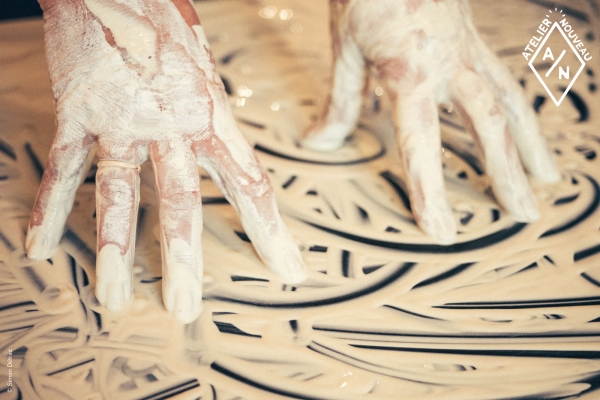 When ?
on Thursday evenings!
How much ?
1 workshop : 40€
4 workshops bundle : 170€
You can contact Atelier Nouveau through laure@ateliernouveau.co